News
More
Published on April 5, 2015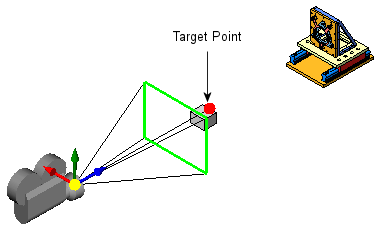 Dear fellow developers, modders and usual drivers, this guide is written for all who want to make OMSI buses a little bit better by including an great camera for all screen sizes. In OMSI most of the players use 16:9 or 4:3 screen ratio, meaning that either you have a widescreen monitor or a "normal" square one. The 16:9 monitors are more frequent these days, and the famous 1366×768, 720p and 1080p resolutions are in fact the exact same ratio. The others are still used, most frequently on old CRT monitors. Read more »
Published on April 1, 2015
Some months ago Alterr has published that he will be making the Scania Citywide. There was a donation project to purchase a high poly model and now Alterr and Wizard are converting it into OMSI so we can enjoy it.
The model promises a nice quality build, something that both Alterr and Wizard are famous for.
Published on November 23, 2014
The Solaris Urbino 12 and it's articulated brother 18 were released few days ago by alTerr, Wizard and more collaborators that have worked hard on this project.

The model itself is very beautiful, and on top we can see some beautiful mix of photo and digital textures, which makes this bus perfect for the OMSI world. The interior is very nice, and somehow it is crafted very well, giving us the ambient of the real Solaris Urbino very close in the simulator. The sounds are beautiful, and I will trust my friend Kacper when he says that they're 110% realistic and awesome. Read more »
Published on November 12, 2014
First, let me introduce you to this. "From Blender to OMSI" will be a series of videos and tutorials here on OMSI2.com, following me creating the Sanos S-115 and S-200 in the game. As you may know, previously I released the BETA version of the Sanos S-115, but I also said that I'd do it from scratch, a model made by me. So, I decided to share my humble knowledge with you guys, so you can learn a bit on how this is done, creating a bus and converting it into OMSI, the simulator itself. Read more »
Published on November 9, 2014
Dear friends, I'm releasing this project to you in order to continue developing it by fixing some errors that I could not by myself. This project will be rebuild from scratch, because it got too messy, but I decided to share it openly with anyone, so they can all take a quick glance what is this about. Read more »
Published on November 3, 2014
From time to time we hear news about both Rüdiger and Marcel, the original developers of OMSI and OMSI 2, including all patches in between. What has happened lately, after the release of OMSI 2, has struck all OMSI fanatics and fans into their hearts believe it or not. I do not know personally anyone of them, even tho I contacted M&R software several times for various questions and cooperation between us and them because let's face it – we're one of the several English gateways to OMSI left and they haven't responded, left me thinking that they're not really interested in what the community has to say or even offer. Read more »
Published on October 19, 2014
Karbowo is a fictional polish map that brings lots of new features and interesting time spent in it in OMSI. Read more »
Published on October 17, 2014
The Mercedes-Benz O407 is an upcoming add-on for OMSI 2 made by the now famous modder Perotinus who is known for his previous work with the O307. This version of Mercedes will also require the O305 add-on.
He says that the bus will come in various modifications, but will include the main OM 447h engine, a version with rollband and matrix, and several ticket printers.

Read more »
Sticky News
More